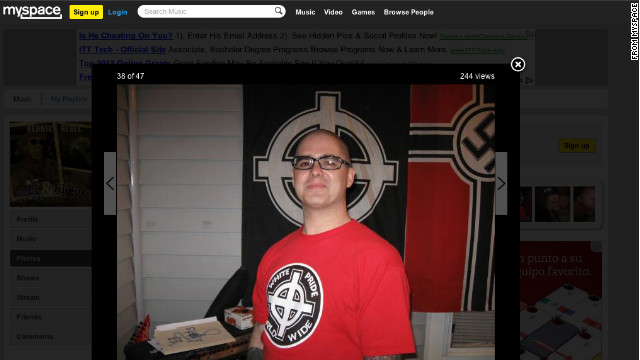 The NYT shows their Obama love clear as day. The fool who did the killings was a supporter of the American Nazi Party which supported Occupy Wall Street and even marched with OWS in cities across the nation.
American Nazi Party
http://www.americannaziparty.com/news/archives.php?report_date=2011-10-16
New York Times Falsely Links White Supremacist Groups to Tea Party
: "It did not take long for a mainstream media organization to exploit the tragic Sikh temple shootings to link White supremacist groups, of which the shooter was allegedly a part, to the Tea Party. "
Read More
'via Blog this'